Illustrations of domestic boiler systems
Please note that these illustrations are very simplistic and are intended to show just the basic principle of each boiler system. The systems are explained in more detail in our article on condensing boilers.
With effect of Building Regulations Part L 2010, there is a requirement, apart from single storey, open plan dwellings, that the space heating in new builds is divided into 2 separately controlled zones.
Combination Boilers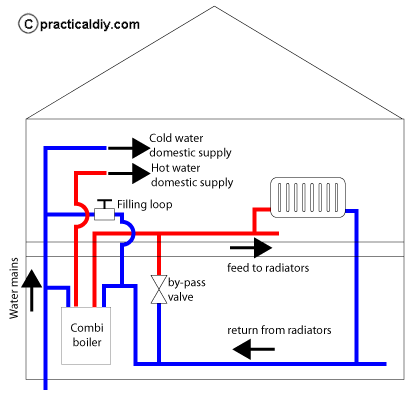 Conventional boilers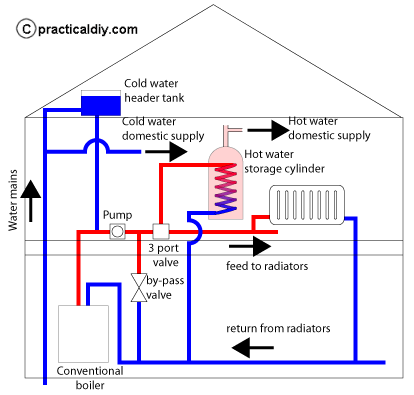 System Boilers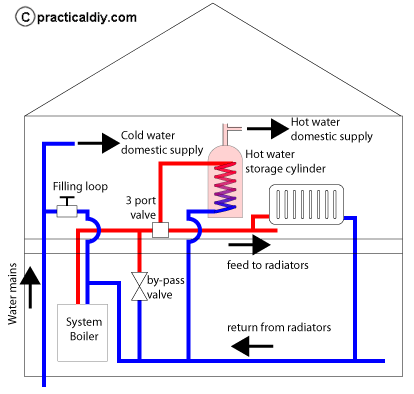 ---